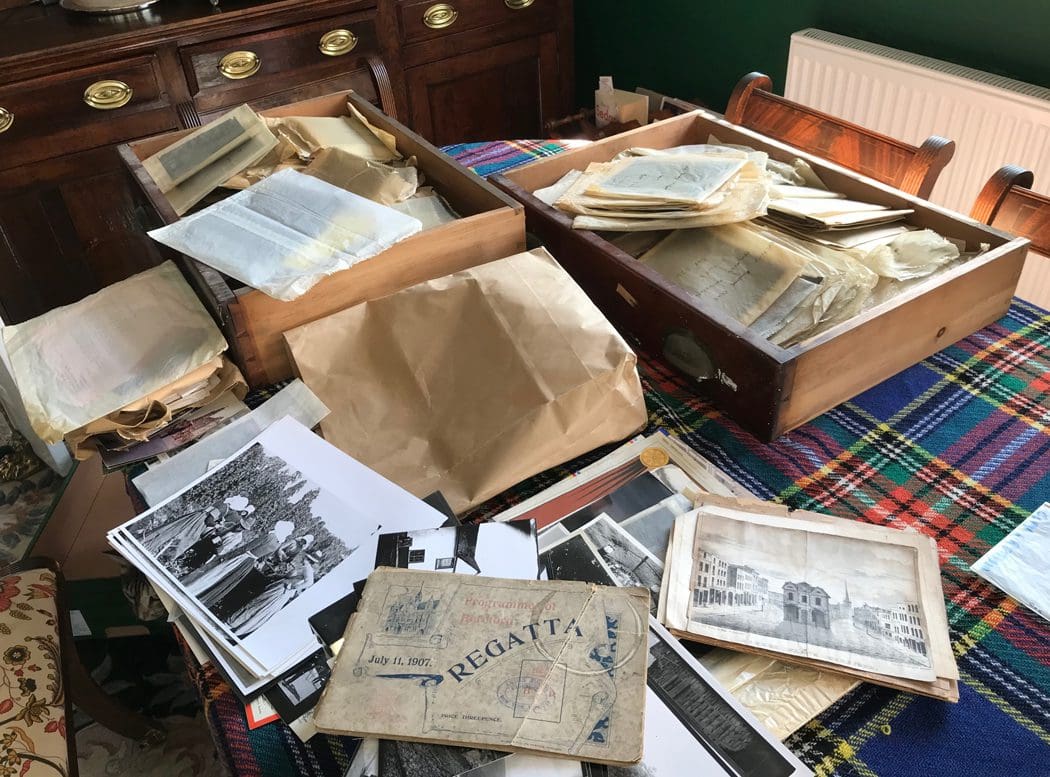 Hereford History Day
The foyer at Hereford Town Hall, the venue for the free History Day on Saturday, September 23, 11-4, will feature a rare 'barn find' of forgotten photographic images and ephemera, this September as well as one of the last red GPO motorbikes, rescued by postman Peter Mayne for his Postal Museum. Part of this 'secret museum', not normally open to the public, will be on show along with around twenty other organisations which will offer visitors a unique History Supermarket.
Star guest and BBC researcher and presenter Nick Barratt will give a glimpse of life behind the scenes on Who Do You Think You Are? and present the awards to the city's first Young Historian. City youngsters have contributed their own family histories for a display.
The rare 'barn find' was discovered by the Hammond family. Father Geoffrey and son Richard were well-known studio photographers and most of their work has been archived at Herefordshire Records and Archive Centre. Richard, now in his mid-eighties, always suspected there were more treasures beneath a pile of items in his garage. The Hammond family has agreed to the find being exhibited 'as found' at Hereford History Day before it's passed on for professional conservation work.
The county history group is organising the day with sponsorship from the Herefordshire Family History Society, Hereford City Council, Jackson Properties, and Wye Valley Brewery.
Image: Rare 'barn find' of old Herefordshire photos will go show as found at Hereford History Day.
23
Sep 23
This event has passed
Fees & Tickets
Free Event
Event Location
Hereford Town Hall St Owen Street Hereford HR1 2PJ

Location Map