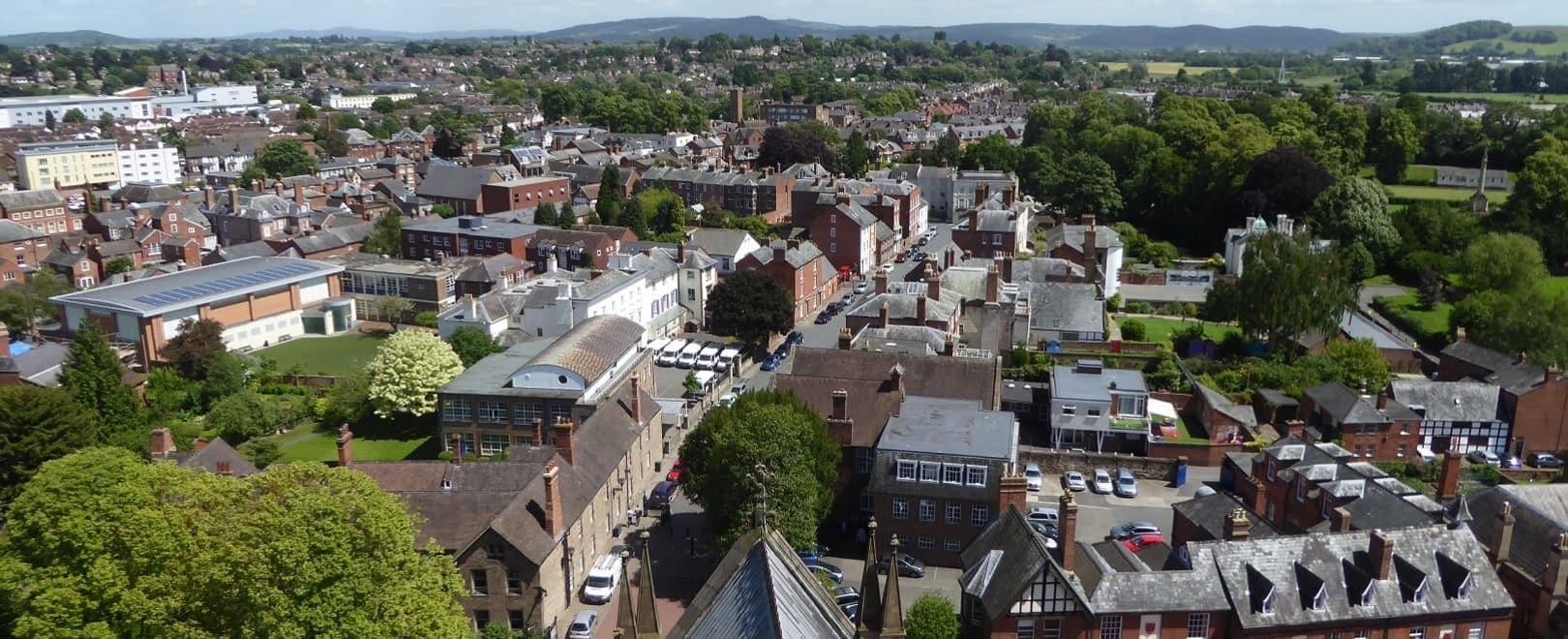 Spring Tower Tours 2023
Spring Tower Tours 2023 at Hereford Cathedral. Adventurous visitors can climb the 218 steps for some of the finest views of the city and county of Herefordshire, and beyond. Tours include the Lantern Gallery and Ringing Chamber, with a set of panoramic interpretation boards at the very top. Tours may not take place if the weather is poor, and may not be suitable for all visitors. Children must be accompanied by an adult and we recommend that the climb is only suitable for children aged 8 or over.
Certificates are issued to all who manage the climb to the top!
Prices are £6 for adults, £3 for children under 16 and £5 for full-time students.
Tickets will be available in the Cathedral Shop – pre-booking is unavailable. 
*We advise one adult for every two children so they can be supervised and to ensure health and safety.  
Please contact the Visits Office for further details on 01432 374202 or visits@herefordcathedral.org.
29
Apr 23
This event has passed
Fees & Tickets
Prices are £6 for adults, £3 for children under 16 and £5 for full-time students

Location Map